Samaritans
Support for NHS Staff
Building a partnership with the NHS
The Covid-19 pandemic is having profound social, psychological and economic impacts all over the world. Samaritans is seeing the direct impact of coronavirus on people's wellbeing across the UK and Ireland.
In the first three months of lockdown, Samaritans provided support over half a million times to people struggling to cope, via phone and email. One in four of our calls were from people who were specifically concerned about Covid-19.
As well as supporting callers via our national helplines, Samaritans has a long and proud tradition of supporting its local communities.
In this difficult time, we'd like to offer some additional support to all the NHS staff who work in Gloucestershire including GP practices and Care staff, in recognition of the impact the ongoing pandemic is having on all staff.
The Gloucester branch of Samaritans covers all the Forest of Dean, Stroud, Dursley and Berkley Vale areas, as well as Gloucester. We should like to offer a selection of relevant and useful resources to the staff working in these areas and offer an ongoing friendship between these organisations.
'Our Frontline' offers round-the-clock one-to-one support, by call or text, from trained volunteers, plus resources, tips and ideas to look after your mental health.
'Our Frontline' is a partnership between Shout, Samaritans, Mind, Hospice UK and The Royal Foundation of the Duke and Duchess of Cambridge.
For further information Click Here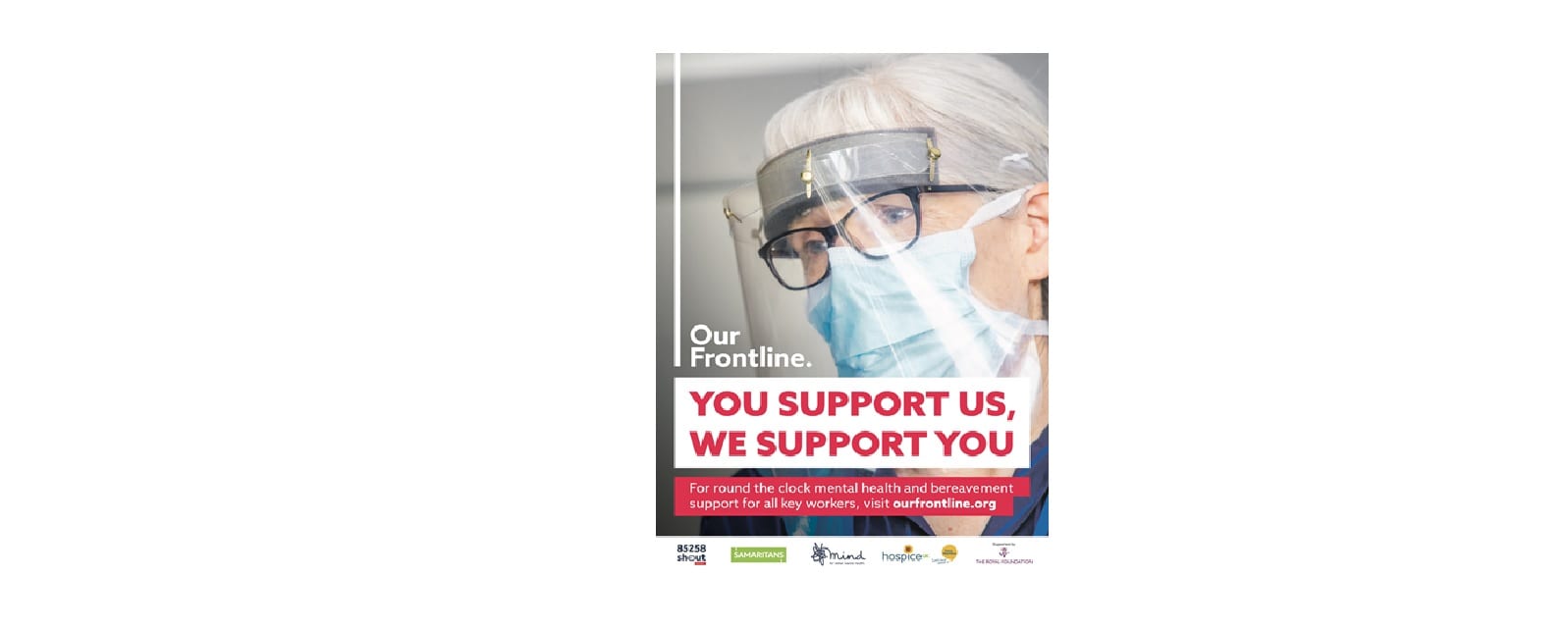 Dedicated Support Line
Call 0800 069 6222
In partnership with the NHS, Samaritans run a dedicated support line for NHS and social care staff.
This is a free phone line, open 7 days a week between 7am to 11.00pm.
Calls are answered by trained Samaritan volunteers and remain anonymous and confidential.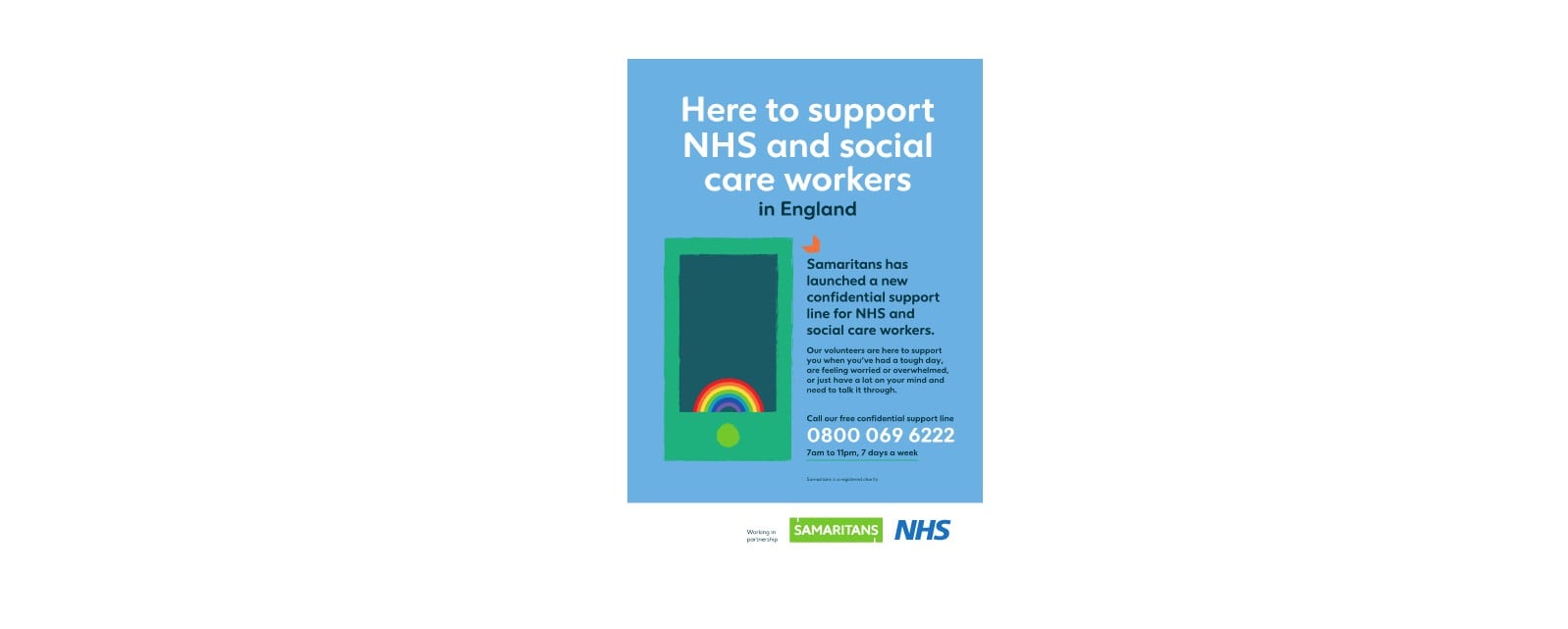 Samaritans Self-help App
The Samaritans self-help app helps individuals keep track of how they are feeling, and provides recommendations of things they can do to help themselves cope, feel better and stay safe in a crisis.
The self-help app can be accessed via the www.selfhelp.samaritans.org website or via the QR code shown below.